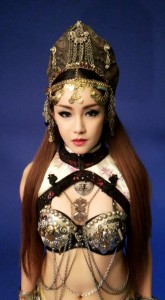 I'm teaching WS at Fat Chance Bellydance studio on July 12th.
7月12日にファットチャンススタジオで教えます。是非ご参加ください。
Fat Chance Belly Dance
670 S Van Ness Ave, San Francisco 94110
July 12th,2015 12:00-3:00
12:00 – 1:30
Ballet and Jazz for belly dance
In this workshop we work on basic ballet and Jazz movements. You can learn beautiful poses and postures, sharp and elegant movements, turns, and professional walking as a dancer.
1:30 – 3:00
Hip hop meets belly dance
In this workshop we will work on hip hop dance movements. You will learn popular hip hop moves and combine them with belly dance. You will also learn a short choreography. It's a very cool new style of fusion belly dance!!
Classes are drop in and are $18 each or a mark off of your class card from Fat Chance.
Bio
Natsumi Suzuki is a dancer from Tokyo, Japan, living in San Francisco since 2007. She acquired an O-1 visa (ability artist visa) by dance in the U.S. Her focus is on combining the elements of Traditional Japanese Culture with Hip Hop and Tribal Fusion Belly Dance.
Classically trained in ballet as a child and expanding into hip hop dance in her teens, she also studied Club Jazz and Pop Lockin' i.e.- Moon Walking, Robotic movements, and street dancing. In Japan, she learned many styles of dance and body physiology before graduating at her dance college.