I'll perform with Khepri Dance Company this Tuesday!!
@F8
1192 Folsom st, San Francisco
$10-20 Donation
8pm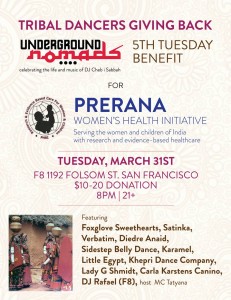 Whenever there is a 5th Tuesday, Underground Nomads host a benefit for a cause that our residents believe in and want to support. This coming one, on March 31st, is in support of Prerana Women's Health Initiative.