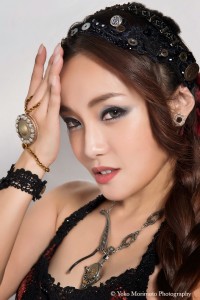 I'm teaching dance workshop at Fatchance bellydance studio tomorrow 4:00-7:00pm!!
In this workshop dancers will learn a Tango inspired Tribal Fusion choreography. You can learn a lot of new turns, steps and posings!! Please bring your dance shoes or socks:)

This style is very dramatic, paired with music from Gotan Project.
Slow, passionate moves are contrasted with quick, powerful movements that make for an expressive, dynamic and beautiful choreography. I posted a short video of this routine below, feel free to review the movements, and get acquainted with the music.

-Aug 15th. 16:00 – 19:00 at Fat Chance Belly dance studio 670 South Van Ness, San Francisco, CA 94110

-Price $60 for a 3hr workshop. Dancers can sign up using my Paypal chibisuke150cm@hotmail.com (Please write Natsumi August WS), or you can bring your tuition before the class starts. Also you can pay with credit card.

Facebook event page of this WS! https://www.facebook.com/events/420111681507409/

I'm looking forward to meet you!!

先月に続き明日も、ファットチャンスベリーダンススタジオでワークショップを開催します。
今回は振り付け一曲!!
新しいポーズ、ステップ、ターンをたくさん覚えれます。
ターンの練習用に靴下やダンスシューズなどをお持ちください。